1-866-HairStart | info@hairstart.com
Contact New England Associates® and Look As Good As You Feel!™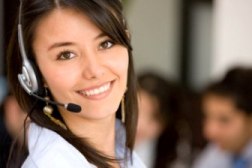 You can chat live with us during our normal business hours or you can use the form below anytime to:

• Download a free copy of our "Look As Good As You Feel!™" information kit and brochure

• Request more information about our treatments and services and products

• Request a no-cost/no-obligation microscopic hair and scalp consultation to determine the cause of your hair loss problem

• Request free trials of our HairStart® Laser Hair Therapy™

• Get client support and schedule/change appointments


All information submitted below is done so in confidence and not disclosed or distributed to any third party or organization. We will not collect any personal information from you that you do not volunteer and we are the sole owner of all information submitted.
Mailing Addresses:
Massachusetts:
New England Associates®
607 North Ave., Suite #15-2
Wakefield, MA 01880


New Hampshire:
New England Associates®
95 Cilley Rd.
Manchester, NH 03103
Telephone and email: 1-866-HairStart | info@HairStart.com or info@NewEnglandAssociates.com


---
New England Associates®
New England Associates® has been helping people look their best since 1982. Utilizing the latest advancements, we're able to repair, replace and restore lost hair. We're Accredited Members of the Better Business Bureau and the American Hair Loss Council and we've been voted "Best in Hair Replacement" five years in a row!
Home | Order Online | About Us | Hair Loss Facts | Prevention | Options | Possibilities | For Men | For Women | Hair Lasers | Non-Surgical Options | Surgical Restoration | Testimonials, Photos, and Videos | Locations | HairGiant® | Policies & Disclaimer | Desktop Site | New England Associates®/HairStart® Blog
© 2017 Fearino's, Inc. All Rights Reserved.