1-866-HairStart | info@hairstart.com
Treatments
We Offer All the Options at New England Associates®
Each person has a unique hair loss pattern and situation which requires different approaches of replacing or restoring lost hair. Programs tailored to individual needs provide answers to hair loss problems. Clinics, salons, and/or physicians that offer only "medical" or "non-medical" procedures do not have the technology to meet the needs of all the people they see. They can only recommend to you the procedures that they offer which may or may not be in your best interest.



At New England Associates® we are committed to offering every procedure that effectively stops hair loss and repairs, replaces, restores or re-grows lost hair.



Some procedures are medical, some are surgical, and others are not. At New England Associates® the options are many and the choices are yours! This is your decision and it should be based on the facts and all the options. Check out just a few of your options to hair loss problems below and remember if you have any questions you can contact New England Associates® anytime.
Hair Transplantation
Real growing hair growing where it once did not! It's true, it's affordable, it's exciting, and it happens all the time by independent physicians who are committed to natural-looking hair. Hair Transplantation is a surgical procedure where thousands of hair-bearing skin grafts may be transplanted in each session. Affordable, natural hair transplantation available at New England Associates®. Arrange your FREE microscopic hair and scalp examination today!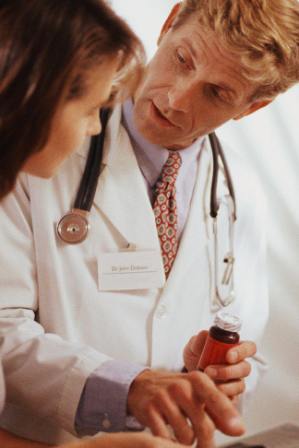 Hair Replacement
Although many physicians won't admit it, non-medical alternatives to hair loss do exist! Hair Grafting, V Grafting, Bridge Method, Niatress, InVisiStrand, and Hair Over Time™ are just a few of the non-medical, non-surgical procedures available that are safe and effective. Natural-looking hair that appears to grow directly out of your scalp. New England Associates® offers hair systems, hair programs, and hair replacement, so if you're interested in improving your hair's appearance with non-medical options, contact New England Associates® today and request your FREE microscopic hair and scalp examination.


HairStart® Laser Hair Therapy™ Treatments
Utilizing physician-directed treatment programs, New England Associates® offers scientifically proven methods to stop hair loss and re-grow hair. We can combine highly effective laser technology with medical remedies (such as Minoxidil combined with saw palmetto) and herbal Propecia-type products (HairStart® Essentials™) to successfully control hair loss. Over 3500 clinical studies have been performed that show laser light to be safe and effective. Although these procedures are Star Wars-like technology, they actually work by allowing your hair follicles to grow their own hair. Both men and women may enjoy the benefits of HairStart® products and laser technology.


Men
Men who are genetically programmed to lose hair will do so, right? In the old days that was just a fact of life but not today. Men today can keep their hair and maintain it in better condition. At New England Associates® we offer every successful option to stop hair loss and re-grow, restore, or replace hair including V Grafting. Don't be led down the wrong road, start with the experts in hair loss since 1982!


Women
Women's hair loss is typically different then men's and New England Associates® has specialized in women's hair loss for 34 years. Many women benefit from our HairStart® Laser Hair Therapy™ while others choose surgical or non-medical options. We have an herbal DHT blocker (HairStart® Essentials™) which is similar to Propecia, however HairStart® Essentials™ is all-natural and safe for women. Plus, many women enjoy "Bridge Method" at New England Associates® as another advanced method to replace lost hair.


Contact New England Associates® today and we'll arrange your first visit FREE or have us send you our FREE Look As Good As You Feel!™ information kit FREE!


When you first visit New England Associates®, check in with the receptionist and you will be escorted into a private room where your questions will be answered. You may view actual before and after pictures of clients who have had similar services performed at New England Associates® and you may read testimonial letters that we have received from actual clients who have had experiences with New England Associates® services. During this visit we can discuss the procedures that interest you and start to determine which of the above procedures can help you the most. The initial process of any procedure can be started right away if you desire (it doesn't have to be; there is no pressure).

You will find your experience at New England Associates® to be a rewarding and positive one as all New England Associates® staff members deliver friendly and personalized service. Contact New England Associates® today and take your first step to a better looking future!
---
New England Associates®
New England Associates® has been helping people look their best since 1982. Utilizing the latest advancements, we're able to repair, replace and restore lost hair. We're Accredited Members of the Better Business Bureau and the American Hair Loss Council and we've been voted "Best in Hair Replacement" three years in a row!
Home | Order Online | About Us | Contact Us | Free Brochure | Free Hair & Scalp Exam | Free Laser Trial | Hair Loss Facts | Prevention | Possibilities | For Men | For Women | Hair Lasers | Non-Surgical Options | Surgical Restoration | Testimonials, Photos, and Videos | Locations | HairGiant® | Policies & Disclaimer | Non-Mobile Site | Hair Loss & Hair Restoration Blog | Facebook | Twitter | Google+ | Pinterest | Instagram

© 2016 Fearino's, Inc. All Rights Reserved.