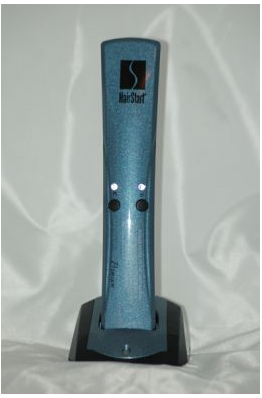 You may have seen or heard similar devices advertised on TV or radio, but what makes the devices we have to offer at New England Associates® different from those in the ads?
Our staff and our experience helping people with their hair loss problems since 1982.
The professionals at New England Associates® can answer your questions on the telephone before placing a mail order for a laser comb. They can talk to you about how the devices work and they can be helpful if you may be wondering about any optional products or a package that includes some of our best hair-growth products to go along with your new laser comb.
At New England Associates® locations, you can meet with one of our hair loss professionals in person and get a free hair and scalp consultation to find out if one of our home laser devices would be more appropriate for your type of hair loss or if our in-clinic treatments would be better for you. Either way, we track your progress so that treatment options can be adjusted if needed. We also show you how to use the home devices and in the rare event something malfunctions and the unit needs to be exchanged, we would help you with that.
You can read more about laser hair loss therapy and watch what a few people have to say about it here.
Look as Good as You Feel!™
Make New England Associates® Your First Step To A Better Looking Future!™
Since 1982 New England Associates® has known hair loss is as individual as you are. We are members of the American Hair Loss Council and the Better Business Bureau. Locations include Wakefield, MA and Manchester, NH.