A new article came out this month about four foods that a dermatologist says you should try right away to help thinning hair become stronger and to prevent hair loss.
Beans.  Since protein is very important to healthy hair and beans have high amounts of protein, they can be helpful to your hair's heath. When combined with Protein Treatment Formula from New England Associates®, maximum results can be achieved.

Grilled chicken and leafy vegetables. They can provide essential minerals and vitamins to enrich your hair's health and growth. You can augment that with HairStart® Essentials™, which is a nutritional supplement that contains even more of the vitamins and minerals that hair needs.

Spinach. It is rich in iron.
Strawberries, kiwis, mangos, oranges, and pineapples. They have a good amount of Vitamin C which is an antioxidant that plays a big part in helping the blood supply to hair follicles. If that isn't enough to get your blood flowing, you can try Laser Hair Therapy which stimulates the scalp and increases the blood circulation so that all of the good stuff actually makes it to the hair follicles. New England Associates® locations will let you try four free sessions of Laser treatments with no obligation. You can call 1-866-HairStart or email info@HairStart.com to start.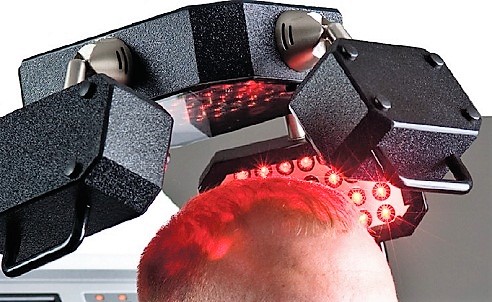 New England Associates® is a top expert in the field of hair loss with over 35 years of experience in helping people with their hair. We have every option that exists to stop further hair loss and to replace lost hair.
Contact New England Associates® today at 1-866-HairStart or info@HairStart.com to set up a time when you can visit us at one of our locations. If you can't make it in-person, we can help you decide which of our products at hairstartonline.com may be the best for you to order and have delivered to your door.
At New England Associates®, how you feel about your hair, and making the right choice to solve problems, matters!
Look as Good as You Feel!™
Make New England Associates® Your First Step to a Better Looking Future!™
New England Associates® knows that hair loss is as individual as you are. For the past 35 years, the goal of New England Associates® has been to help people of all ages restore their hair and regain their confidence. Founded in 1982, New England Associates® is one of the only accredited Hair Replacement businesses at the Better Business Bureau® in Massachusetts, New Hampshire, Rhode Island, Maine and Vermont. We are also proud members of the American Hair Loss Council.
Source: https://www.shefinds.com/collections/food-for-thinning-hair/