Remember Steve from the old Nickelodeon TV show "Blue's Clues"? Steve Burns starred on the show for five seasons and then left abruptly in 2002 without really saying why. There were many theories about what happened to him. The Internet said he died, possibly of a drug overdose or maybe a car crash.
But Steve is still alive. In a Huffington Post interview last month he said "I Googled the conditions of life, and I meet every single one of them". He uses the Twitter handle @SteveBurnsAlive to reinforce it.
In a 10-year anniversary "Blue's Clues" special, Steve said he didn't want to go bald on a kids show. Then in the Huffington Post interview he confirmed that getting older and losing his hair had a lot to do with his decision.
"I left the show because it was just simply time to go. I was pretty much playing a boyish, older-brotherish kind of character on the show. I was getting older; I was losing my hair…it just felt like time. I just had a gut feeling like it was time to go," he said.
What has Steve been up to since then? Steve says that he is bald now and 43 years old. He says "I've been earnestly balding, which takes up a lot more time than people think, and also I'm a voice-over guy…If you hear a guy on TV that tries to sell you insurance and sounds like the guy from 'Blue's Clues,' that's me."
When asked if people recognize him he says "Oh, my God, no. I have to convince people. No, I look much more like Moby…than I do like Steve from 'Blue's Clues'".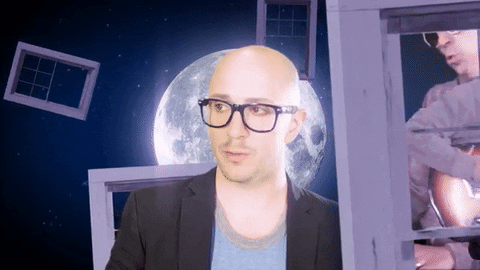 You can read more about Steve Burns in the Huffington Post interview if you want.
If Steve had come to New England Associates® when he first started noticing problems with his hair, the hair loss professionals at New England Associates® could have helped. At New England Associates® we have every proven method to restore lost hair, thicken thinning hair, and we have procedures that can give a fuller-looking head of hair over the next nine months.
It starts with a free and easy consultation at one of our locations (our Wakefield, MA location is brand new!). Contact us now to learn more or to find out which of our HairStart® products online may be good for you to try if you can't make it to one of our locations.
 "Look as Good as You Feel!"™
Make New England Associates® "Your First Step To A Better Looking Future!"™
New England Associates® knows that hair loss is as individual as you are. We have been in the business of helping people look their best since 1982. New England Associates® is the only accredited Hair Replacement Business at the Better Business Bureau® in Massachusetts, New Hampshire, Rhode Island, Maine and Vermont. We are also members of the American Hair Loss Council. Visit New England Associates® today to put the problems of hair loss behind you once and for all!